Hands-on Learning: Robotics Competition
Students enrolled in Prof. Rick Martin's Microprocessor Systems course created a line-following robot that uses IR sensors to detect and follow a 2" wide track. On the last day of class, they competed on a 16-foot-long course. 
Research Day: May 1, 2019
ECE Research Day demonstrates the breadth of student innovative projects and research, as well as the accomplishments of alumni.
Distinguished Lecture by Ed Coyle 
ECE Research Showcase,
and student, faculty and alumni awards 
Computer engineering students hone their skills at cybersecurity competitions and hackathons.
read more
UD's new Spectrum Scholars program promotes a welcoming environment for undergraduate students with autism at UD that enhances their ability to thrive in academic environments and campus life. In collaboration with JPMorgan Chase & Co. and administered by the University's Center for Disabilities Studies, undergraduate students with autism receive comprehensive coaching and career development opportunities during their undergraduate experience as they work toward a successful career.
Faculty Spotlight: Austin J. Brockmeier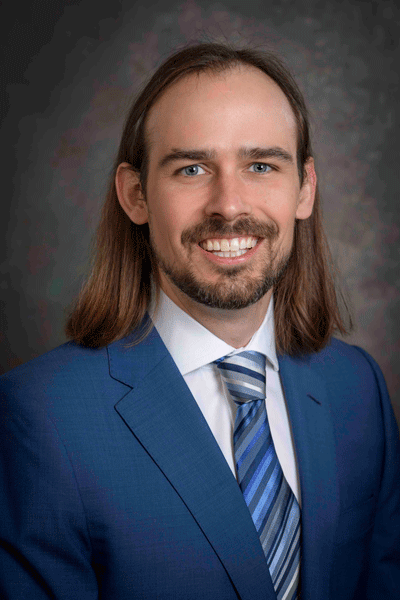 Austin J. Brockmeier joined UD in 2018 as a resident faculty member at the Data Science Institute. With expertise in machine learning, data science, signal processing and biomedical signals, he hopes to develop ways to use massive amounts of data for science and evidence-based decision, and seeks to uncover new insights about the brain's role in health and disease. Before he joined UD, Brockmeier held postdoctoral research positions at the University of Liverpool and University of Manchester. He received his doctoral degree in electrical and computer engineering from the University of Florida and a bachelor's degree from the University of Nebraska–Lincoln at its Omaha campus.
Our department's annual magazine highlights the latest research breakthroughs, accomplishments, and news about our academic programs. > Read Issue
Connect
Like our Facebook page to to see news and behind-the-scenes photos.